Fertility Preservation at Cancer Diagnosis: Impact on Survivors' Reproductive Goals, Romantic Relationships, and Sexuality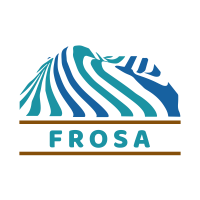 Introductie
Infertility can be a side effect of cancer treatment with extensive psychological impact, which can reduce survivors' quality of life (QoL). Such impact may be mitigated by offering fertility preservation (FP) at diagnosis, which can expand reproductive options for survivors. However, rates of FP across cancer types in young adulthood are unknown, and comprehensive studies that examine effects of (potential) FP on survivors' lives and associated needs are lacking. Such knowledge acquisition is vital to adequately support survivors. Online resources will be developed to promote reproductive and sexual health among young adult survivors. These resources could also improve healthcare care by supporting providers to better address sex- and fertility-related issues.
Doel studie
To answer the key question: "How does potential fertility preservation at diagnosis influence young adult cancer survivors' reproductive goals/decision-making, romantic relationships, and sexuality later in life?", and to identify and address related needs.
Vraagstelling/ hypotheses
Aim #1: To quantify population-based prevalence rates of pursuing FP among young adult cancer patients (diagnosed at age 18-39years); and to test differences in socio-demographic and tumor-/ treatment-related factors between survivors who have and have not completed FP. Aim #2: To compare survivors regarding their (1) reproductive goals and decision-making around parenthood, and to examine the impact on (2) romantic relationships/singlehood, and (3) sexuality Secondary aim: To explore and quantify (4) survivors' perceived needs regarding fertility and sex; and develop an online resource Aim #3: To qualitatively weigh whether having completed FP at diagnosis can buffer a negative impact on all examined outcomes between survivors who vary in their intentions to pursue assisted reproductive technology.
Methode
Online survey and follow-up interviews and co-creation of online materials.
(Klinische) relevantie
Offering FP at cancer diagnosis can enhance reproductive options among survivors, but this project will be the first to comprehensively describe effects of such efforts on young adult (Dutch) cancer survivors' lives, including reproductive goals/decision-making, romantic relationships, sexuality. It will also advance our knowledge about associated needs.
Translatie/ implementatie
Online resources will be developed, together with cancer support organisations, to utilise the new knowledge and ensure a broad reach to many young adult cancer survivors to support family planning and promote reproductive/sexual health as integral parts of general health and quality of life.
---
Publicaties
Lehmann, V, Laan, ETM, & den Oudsten, BL (2021) Sexual Health-Related Care Needs among Young Adult Cancer Patients and Survivors: A Systematic Literature Review. J Cancer Survivorship [Epub]